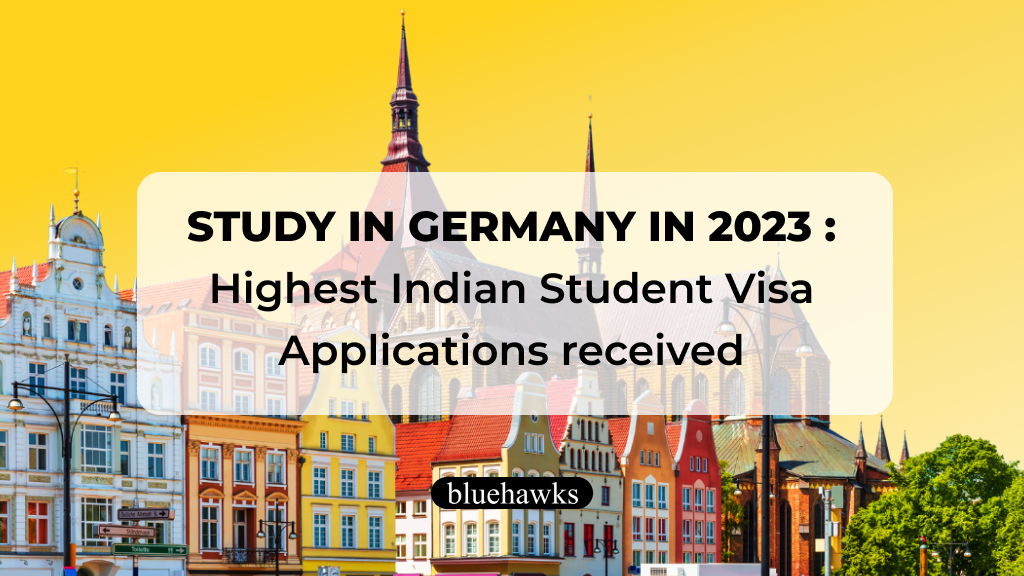 Study in Germany: Germany processed highest number of Indian students Visas in 2023
June 5, 2023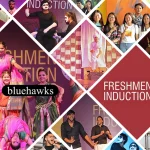 Transforming India's Youth through Innovative English Proficiency Programs #LPUFRESHMEN2023
July 27, 2023
Apple Vision Pro: The Future of Online Learning is here
In recent years, online learning has become increasingly popular, offering flexibility and accessibility to a wide range of learners. bluehawks being India's trusted brand for study abroad aspirants, is also a pioneer in offering immersive and interactive online learning experience to deliver best results in study abroad test prep across India. However, there have always been limitations when it comes accessibility of truly immersive and interactive experiences in online education. But now, with the introduction of Vision Pro, an innovative augmented reality (AR) device, online learning is poised for a revolutionary transformation. In this blog post, we will explore how Vision Pro has the potential to revolutionize online learning and unlock a new era of engaging educational experiences.
Enhanced Immersion:
Vision Pro takes online learning to a whole new level by introducing a deeply immersive AR experience. With its advanced technology, students can now visualize complex concepts and subjects in three dimensions, bringing textbooks to life and making abstract ideas easier to understand. Whether it's exploring the human body, dissecting virtual organisms, or exploring historical landmarks, the Vision Pro creates a truly immersive learning environment that enhances comprehension and retention.
Interactive Simulations:
One of the significant challenges of online learning has been the absence of hands-on experiences and interactive simulations. However, with Vision Pro, learners can engage in realistic simulations, experiments, and activities that were previously restricted to traditional classrooms. For example, students can conduct chemistry experiments virtually, manipulate virtual objects, and observe the outcomes in real-time. Such interactive simulations foster active learning, critical thinking, and problem-solving skills, making online education more engaging and effective.
Collaborative Learning:
Collaboration plays a crucial role in education, enabling students to learn from each other's perspectives and develop essential teamwork skills. Apple Vision Pro facilitates collaborative learning experiences in online education by connecting students and teachers virtually. Through shared AR environments, students can work together on projects, solve problems as a team, and engage in discussions, regardless of their physical locations. This feature promotes social interaction, enhances communication skills, and creates a sense of community among learners.
Adaptive and Personalized Learning:
Every learner has unique strengths, weaknesses, and preferred learning styles. Vision Pro integrates intelligent algorithms and machine learning to deliver adaptive and personalized learning experiences. By analyzing student performance, preferences, and progress, the device can provide tailored content, interactive exercises, and targeted feedback. This personalized approach maximizes individual learning outcomes and ensures that students receive the right level of challenge and support.
Accessibility and Inclusivity:
Accessibility is a fundamental aspect of education, and Vision Pro excels in this area. The device accommodates a variety of learning needs, making education more inclusive and accessible to individuals with disabilities or learning differences. Through customizable settings and features like text-to-speech, closed captioning, and magnification, Vision Pro empowers students with diverse abilities to engage fully with the educational content.
Vision Pro is poised to revolutionize online learning by providing an immersive, interactive, and personalized educational experience. With its advanced augmented reality capabilities, the device enables students to explore and comprehend complex concepts in ways never before possible. The collaborative features foster engagement and social interaction among learners, while adaptive learning ensures individual needs are met. Moreover, the accessibility features of Vision Pro promote inclusivity, making education accessible to all. As we embrace the era of online education, Vision Pro emerges as a game-changer that paves the way for a new frontier of innovative and effective learning experiences.
Pricing and Availability
Apple Vision Pro starts at $3,499 (U.S.), and will be available early next year on apple.com and at Apple Store locations in the U.S., with more countries coming later next year. Customers will be able to learn about, experience, and personalize their fit for Vision Pro at Apple Store locations.