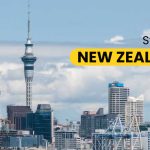 Study in New Zealand
September 20, 2023
The Ultimate Guide to IELTS
September 21, 2023
Study in Canada
Studying in Canada is a growing trend for international students. With its world-class education, hassle-free visa process, and excellent job prospects, Canada is a top choice. Canadian universities consistently rank among the world's best, with 3 in the top 50.
The number of Indian students in Canada has surged by 260% since 2013, reaching 800,000 international students in 2022. Indian students make up over 28% of Canada's international student community, with 226,450 securing permits in 2022, up from 52,645 in 2016. As of 2023, about 753,000 students hold Canadian student visas.
Canada's diverse programs, cutting-edge research, and sports opportunities enhance its education system. A high standard of living, diversity, peace, and strong job placement attract students. Asian students from India, China, and Korea significantly contribute to Canada's international student population. Study in Canada for a world-class education and a brighter future!
Why Choose Canada for Your Studies?
Studying in Canada offers numerous advantages, including:
Renowned Universities: Canada boasts top-ranking universities globally. In the QS World University Rankings 2024, nine Canadian universities rank within the top 200, and seven appear in the top 200 of the Times Higher Education (THE) World Universities Rankings 2023.

Affordable Education: Compared to the US and UK, Canada offers more affordable tuition fees. It presents a cost-effective option for Indian students, and various Canadian scholarships further help reduce educational expenses.

Cultural Diversity: Canada is home to a welcoming and diverse population hailing from various ethnic backgrounds, cultures, and lifestyles. This multicultural environment fosters friendliness and peaceful coexistence, with over 250 ethnic origins, 200 languages, and 70 indigenous languages spoken.

Vibrant Campus Life: Canadian universities host a plethora of festivals, events, and activities year-round, creating a lively and dynamic environment. This not only helps students build networks but also combats homesickness.

Immigration Opportunities: Canada offers the Post-Graduation Work Permit (PGWP), allowing students to gain work experience after graduation. The PGWP can be up to three years in duration, opening doors to career opportunities in Canada."