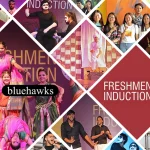 Transforming India's Youth through Innovative English Proficiency Programs #LPUFRESHMEN2023
July 27, 2023
Study in USA
September 16, 2023
GRE Scholarships: All about GRE Scholarships for Indian Students in 2023
Education has always been a cornerstone of personal and professional growth, and many Indian students aspire to pursue higher education abroad. One of the essential steps in this journey is taking standardized tests like the GRE (Graduate Record Examination), which is required by many universities worldwide for admission into graduate programs. However, the cost associated with preparing for and taking the GRE can be substantial. To alleviate this financial burden, many organizations and universities offer GRE scholarships for Indian students in 2023. In this comprehensive blog, we will explore everything you need to know about these scholarships, including eligibility criteria, application processes, and tips for securing financial aid to further your educational dreams.
Understanding the GRE
Before diving into the world of GRE scholarships, let's start by understanding the GRE itself. The GRE is a standardized test commonly required for admission to graduate and business programs, primarily in the United States. It assesses a student's aptitude for advanced studies in various fields such as science, engineering, social sciences, and the humanities. The GRE consists of three main sections: Verbal Reasoning, Quantitative Reasoning, and Analytical Writing.
Scoring well on the GRE is crucial for gaining admission to prestigious universities and securing scholarships. While a strong academic record and letters of recommendation are also essential, a high GRE score can significantly enhance your application's competitiveness.
The Importance of GRE Scholarships
Studying abroad can be an expensive endeavor, with tuition fees, living expenses, and the cost of standardized tests adding up quickly. Many Indian students may find it challenging to afford the GRE exam fee, which is currently $205 (as of my last knowledge update in September 2021). Additionally, GRE preparation materials, such as books and courses, can further strain their finances.
GRE scholarships for Indian students come as a ray of hope in this scenario. These scholarships can cover part or all of the expenses associated with taking the GRE, making it more accessible to aspiring students from various economic backgrounds. Beyond just the exam fee, some scholarships may also provide financial support for GRE preparation courses, study materials, and application fees for universities.
Types of GRE Scholarships for Indian Students
University Scholarships: Many universities in the United States and other countries offer GRE scholarships to attract talented international students. These scholarships can be merit-based or need-based, and they may cover a portion of the tuition fees or provide a stipend for living expenses. Indian students can apply for these scholarships directly through the university's admissions process.
Government Scholarships: Some Indian government agencies and ministries, such as the Ministry of Human Resource Development, provide scholarships to Indian students for GRE preparation and international admissions. These scholarships aim to promote higher education and research.
Private Organizations: Various private organizations and foundations offer GRE scholarships for Indian students. These scholarships can have diverse eligibility criteria and may cover different aspects of the GRE, from exam fees to study materials and coaching.
Test Prep Companies: Test preparation companies like Kaplan and Princeton Review often offer scholarships and discounts on their GRE preparation courses. These scholarships can help students improve their GRE scores and increase their chances of receiving admission and merit-based scholarships from universities.
| Scholarship Name | Description | Website Link |
| --- | --- | --- |
| Fulbright-Nehru Master's Fellowships | Provides support for Indian students pursuing a master's degree in the United States. | Fulbright-Nehru Master's Fellowships |
| Inlaks Shivdasani Foundation Scholarships | Offers scholarships for postgraduate programs, including those requiring the GRE. | Inlaks Shivdasani Foundation Scholarships |
| Commonwealth Scholarship and Fellowship Plan | Government scholarship supporting Indian students pursuing higher education abroad. | Commonwealth Scholarship and Fellowship Plan |
| EduLoan Scholarship | Provides financial support for Indian students planning to study in the United States. | EduLoan Scholarship |
| Chevening Scholarships | Scholarships for international students, including those from India, pursuing a master's degree in the UK. | Chevening Scholarships |
| Kaplan GRE Scholarships | Scholarships and discounts on GRE preparation courses from Kaplan. | Kaplan GRE Scholarships |
| DAAD Scholarships (German Academic Exchange Service) | Offers a range of scholarships for Indian students to study in Germany. | DAAD Scholarships |
| Aga Khan Foundation Scholarships | Provides scholarships and fellowships for postgraduate studies and research. | Aga Khan Foundation |
| J.N. Tata Endowment Scholarship | Supports Indian students pursuing higher studies abroad in various fields. | J.N. Tata Endowment Scholarship |
Eligibility Criteria for GRE Scholarships
While the specific eligibility criteria for GRE scholarships can vary widely depending on the scholarship provider, here are some common factors that are often considered:
Academic Excellence: Many scholarships require applicants to have a strong academic record, typically with a minimum GPA or equivalent. A high GRE score may also be a prerequisite for some scholarships.
Financial Need: Some scholarships are need-based and require applicants to demonstrate their financial need through documentation such as income statements or tax returns.
Program of Study: The field of study or the intended graduate program may be a determining factor for eligibility. Some scholarships may target specific disciplines or majors.
Country of Study: Scholarships may be limited to students applying to universities in certain countries. For example, some scholarships may be exclusively for those planning to study in the United States.
Language Proficiency: Since the GRE is administered in English, a good command of the English language may be necessary for eligibility.
Extracurricular Activities and Leadership: Some scholarships may consider an applicant's involvement in extracurricular activities, community service, or leadership roles.
Recommendation Letters: Strong letters of recommendation from teachers, professors, or employers can bolster an applicant's chances of receiving a scholarship.
Essay or Statement of Purpose: Many scholarship applications require applicants to submit essays or statements of purpose explaining their educational and career goals, which can be crucial in the selection process.
How much GRE score is required for scholarship?
While talking about GRE scores for scholarships, it should be noted that most top schools and universities accept a GRE score above 160 for the verbal and quantitative sections.
With a score matching this range, you can surely get hold of some of the best scholarships available for international students.
How to Apply for GRE Scholarships
Applying for GRE scholarships can be a multi-step process, and it's essential to stay organized and meet all deadlines. Here's a general outline of the application process:
Research Scholarships: Start by researching scholarship opportunities for Indian students in 2023. Utilize online resources, scholarship search engines, university websites, and government scholarship programs to identify potential sources of financial aid.
Check Eligibility: Review the eligibility criteria for each scholarship carefully. Make a list of scholarships for which you meet the requirements.
Prepare Necessary Documents: Gather all required documents, including transcripts, GRE score reports, recommendation letters, proof of financial need (if applicable), and any essays or statements of purpose.
Complete Scholarship Applications: Fill out the application forms for each scholarship you plan to apply for. Pay close attention to deadlines, as missing them could disqualify you from consideration.
Write Compelling Essays: Craft thoughtful and well-written essays or statements of purpose for each scholarship application. Tailor your essays to highlight your achievements, aspirations, and how the scholarship will help you reach your educational goals.
Submit Applications: Submit your scholarship applications according to the instructions provided by each scholarship provider. Some scholarships may require online submissions, while others may require physical copies.
Follow Up: After submitting your applications, keep track of your submissions and follow up with scholarship providers if you have any questions or need to provide additional information.
Prepare for Interviews (if required): Some scholarships may require interviews as part of the selection process. Prepare for these interviews by researching the scholarship provider and practicing your responses to common interview questions.
List of Colleges Offering GRE Scholarships to International Students
If you have one of the best GRE score for scholarship, you can use it to your advantage by applying for GRE scholarships. Studying abroad requires a huge financial investment, and any help in the form of scholarships will always be a great help. Take a look at the universities in different countries that provide various GRE scholarships for international students:
| Name of Scholarship | GRE Scholarship Amount | University |
| --- | --- | --- |
| Clark University Scholarships | Up to $25,000 per year for 4 years | Clark University, USA |
| Concordia College Scholarships | Up to $28,000 per year for 4 years | Concordia College, USA |
| New York University Wagner Scholarships | $25,000-45,000 covering partial or full tuition | New York University, USA |
| Dartmouth College Scholarships | Based on financial need | Dartmouth College, USA |
| Clarendon Scholarships | Full tuition and living expenses | University of Oxford, UK |
| University of Sussex Chancellor's International Scholarship | Varies | University of Sussex, UK |
| University of West London International Ambassador Scholarship | $6,000 per year | University of West London, UK |
| University of British Columbia Public Scholars Award | $11,635 per year up to 2 years | University of British Columbia, Canada |
| University of Calgary International Entrance Scholarship | $7,755 per year | University of Calgary, Canada |
| University of Manitoba Graduate Fellowship | $10,850 per year up to 2 years | University of Manitoba, Canada |
Tips for Securing GRE Scholarships
Securing GRE scholarships can be competitive, but with the right approach, you can improve your chances of success. Here are some tips to help you in your quest for financial aid:
Start Early: Begin your scholarship search and application process well in advance of your intended start date for graduate studies. Some scholarships have early deadlines.
Apply to Multiple Scholarships: Don't rely on a single scholarship opportunity. Apply to as many scholarships as you qualify for to increase your chances of receiving financial aid.
Focus on Academics: Maintain a strong academic record and aim for a high GRE score, as many scholarships consider academic excellence.
Seek Letters of Recommendation Early: Approach teachers, professors, or employers for recommendation letters well in advance of application deadlines to ensure they have enough time to write strong letters.
Tailor Your Essays: Customize your essays for each scholarship application. Highlight how the specific scholarship aligns with your goals and aspirations.
Demonstrate Financial Need: If applicable, provide clear and compelling documentation of your financial need.
Stay Organized: Keep track of deadlines, submission requirements, and any communication with scholarship providers. Organization is key to a successful application process.
Network and Seek Guidance: Connect with alumni, current scholarship recipients, and university admissions counselors who can provide insights and guidance on the scholarship application process.
Practice for Interviews: If interviews are part of the selection process, practice your interview skills and prepare concise, compelling responses.
Don't Give Up: Receiving scholarships can be competitive, and rejection is a possibility. However, don't be discouraged by setbacks. Keep applying and exploring new opportunities.
Prepare for GRE with bluehawks GRE Course
Are you gearing up to tackle the GRE, aiming to conquer both the quantitative and verbal sections with confidence? Look no further than bluehawks GRE Course, your trusted partner in GRE test preparation!
Bluehawks GRE Course offers an extensive array of resources and tools to equip you for success on the GRE exam. Here's what you can expect:
Comprehensive Mock & Diagnostic Tests: Get ready to challenge yourself with FREE mock and diagnostic tests. These assessments are designed to gauge your current GRE knowledge and pinpoint areas for improvement.
A Wealth of FREE Resources: Access a treasure trove of FREE study materials and resources that cover the breadth of GRE topics. From practice questions to expert tips and strategies, we've got you covered.
Personalized Practice Tests: Dive into more than 40 personalized GRE practice tests, each tailored to different difficulty levels. Receive instant performance reports and detailed solutions to help you fine-tune your skills.
Instant Solutions and Performance Analysis: Benefit from immediate solutions and in-depth performance analysis based on your diagnostic tests. We're here to guide you every step of the way.
Focused and Prioritized Learning: Stay ahead of the curve with a focused and prioritized GRE learning and practice schedule. We'll help you streamline your study efforts for maximum effectiveness.
Simulated GRE Style Tests: Simulate the actual GRE experience with our 7 GRE-style tests. These tests are designed to challenge you and prepare you thoroughly for exam day.
With bluehawks GRE Course, you'll be well-prepared to face the GRE with confidence and excellence. Achieving a top-notch GRE score not only opens doors to leading universities but also positions you for potential financial aid opportunities and a promising future abroad.
Remember, your GRE journey is a pathway to unlocking a world of opportunities. So, invest your time and effort in mastering the GRE, and success will undoubtedly be within your grasp. Get started with Bluehawks GRE Course today, and let's embark on this journey to GRE success together!
Conclusion
GRE scholarships for Indian students in 2023 offer a lifeline to those aspiring to pursue higher education abroad. These scholarships not only ease the financial burden of taking the GRE but also open doors to further financial aid and educational opportunities. By understanding the types of scholarships available, meeting eligibility criteria, and following a well-organized application process, Indian students can increase their chances of securing the financial support they need to fulfill their academic dreams. Remember that perseverance, dedication, and meticulous planning are essential in this pursuit, so start your scholarship journey today and take the first step towards your future academic success.