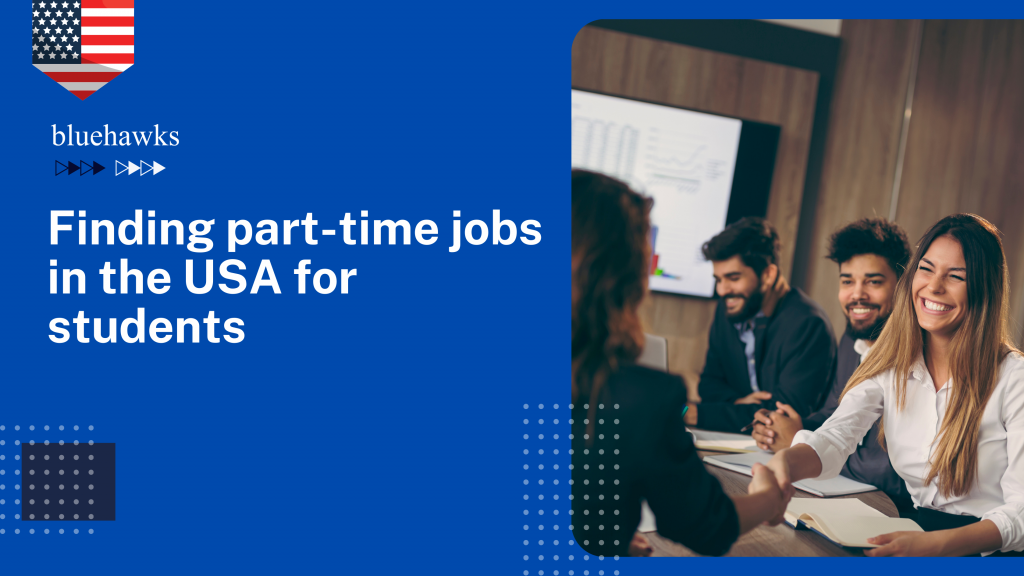 FINDING PART-TIME JOBS IN THE USA FOR STUDENTS
January 5, 2023
Canada Visa SDS Vs. NON-SDS
January 5, 2023
Students in the USA must meet the following requirements:
1. The application form must be completed and proof must be provided that a secondary school education or 12 years of schooling has been completed.
2. TOEFL (Test of English as a Foreign Language) scores are used to assess English language proficiency.
3. For the I-20 form, you will also need to provide proof of financial support.
As compared to four-year institutions, community colleges in the USA have a lower TOEFL requirement. In fact, community colleges may admit students into the ESL (English as a Second Language) program if their TOEFL scores are slightly below the entry threshold. Once you complete the ESL program, you will have access to new study avenues at the community college and be able to pursue better academic opportunities.
International students may be required to take an admissions test by some colleges. A student may be required to take the SAT I or the Scholastic Assessment Test I, or even the ACT (American College Testing). The SAT II Subject Tests may also be required. Check with each college or university in advance for specific test requirements.
Each session of the SAT is held multiple times, and registration materials are readily available at advisory centers and at test administrators. What you will find in the following details should cover your questions about studying in the USA.
How to study in the USA if you're not a native speaker
Non-native speakers of English should carefully review the requirements for studying in the United States. Most US colleges and universities require you to take an English language proficiency test before admission to any degree program. The TOEFL (Test of English as a Foreign Language) is required by almost all colleges and universities in the USA. Scores from other English Language Proficiency (ELP) examinations or in-house exams may be accepted by some universities.
Check with careful attention the requirements for studying in the USA as published on the official websites of colleges and universities. Let the admissions office know about your situation, and you can discuss your plans. Almost every institution sets its standards for English-language admission. Some may also grant conditional acceptance with the condition that the student will attend English language classes prior to starting the degree program. International institutions accept the TOEFL and usually take it on the computer. In some instances, the paper version is used.
The requirements for studying in the USA – choosing a college
Almost all students possess unique attributes, temperaments, and abilities. It is important that you take into consideration all the factors that are imperative to your lifestyle and educational interests. Educational information and advisory programs are available in almost every country, including the US. You might find that they are a good starting point for your research. The best colleges/universities in the United States are available to private academic consultants who can help you narrow down your search and put together your application.
The important academic aspects to consider
In the United States, there is no state-of-the-art authority for granting school approvals. As opposed to government accreditation bodies, it has a voluntary accreditation system.
In order to stay within the strictest academic standards, universities must adhere to the requirements.
A university must maintain a specific form of accreditation. The degree should be recognized by the government in your country.
If you are in a place where the work of a professional is recognized by other countries, it is important to check whether it will be recognized by all relevant ministries, professional associations, companies, and employers. If you are considering transferring from one college in the US to another during your undergraduate program, look for additional US colleges that recognize degrees/credits from your current college. It is important to note that educational information and advisory centers may offer advice.