Australia Study visa: Universities ban Indian students
May 27, 2023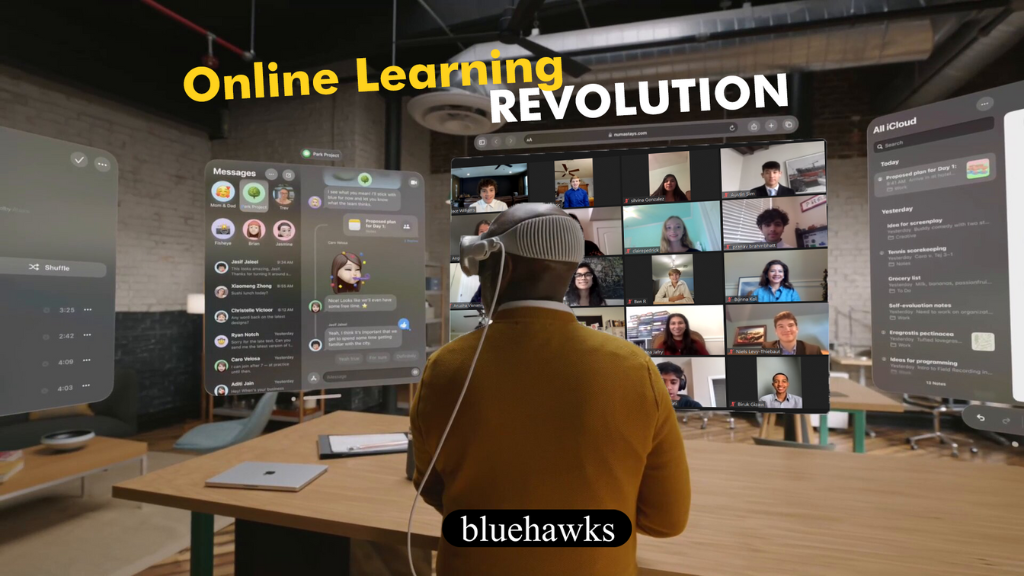 Apple Vision Pro: Future of Online Learning is here
June 8, 2023
Study in Germany: Germany processed highest number of Indian students Visas in 2023
Study in Germany has emerged as a popular destination for international students seeking high-quality education and diverse cultural experiences. In recent years, the country has witnessed a significant increase in the number of Indian students choosing to pursue their higher studies in Germany. This surge is further substantiated by the record-breaking number of Indian student visa applications received by German authorities. In this blog post, we will explore the reasons behind this trend and the benefits it brings for both Indian students and the German academic landscape.
Studying in Germany is Practical and Affordable for Indian Students
The European Union (EU) is increasingly becoming a key destination for undergraduate and graduate studies. According to the Indian government's statistics, more than 1.6 lakh Indian students have chosen European countries as their destination for higher studies. For example, with 35,000 students, Germany is the most attractive study destination amongst all European countries.
As a result of the Ukraine conflict, students uprooted from studies are exploring the EU as an alternative, also due to the cost effectiveness, compared to traditional Anglo-Saxon countries such as the US, UK, and Australia. Increasingly, European universities are offering courses in the English language and work exploration visas for students in countries such as Germany, the EU is fast overtaking even the UK as an attractive student destination.
Moreover for the 18,000 Indian students displaced due to the Ukraine conflict, the EU is the best immediate alternative for them to complete their studies.
In an exclusive interaction with Financial Express Online, German Ambassador Dr Phillip Ackermann in New Delhi says: "We have now 35,000 Indian students in Germany, which is a huge number and this number is exploding. Students from India prefer to go to Germany. And, this number will grow."
Number of students going to Germany and visa delay
"I think I would be not surprised to see in the next two, three years 50,000 students from India choosing Germany. But we have to be a bit careful, because as you know, sometimes this very generous admittance policy is exploited," Dr Ackermann explains.
Adding, "We detect about 10-15 per cent of fraud."
The current visa backlog is a huge deterrent but embassies have been assuring time and again that over the next couple of months, these will be sorted.
"Of course, that happens, I mean, everyone wants to suddenly become a student and go there. There are agencies which are trying to sell different packages in the north western region. And to deal with this situation, we have now introduced an academic assessment institution that pre checks and fits the candidate. This is an additional step and for this there is an additional fee which is not big. But once you get through this procedure, you are vetted for good," he explains.
However, stricter checks and procedures such as ATS certificates for Germany have been introduced against fraudulent documentation and sham admissions.
Visa Delay
Due to the global pandemic of COVID 19, there is a backlog of visas. However before the year ends, the envoy expressed confidence that the waiting time will be short, the envoy added.
Growing Reputation of German Universities:
German universities have garnered a strong reputation globally for their academic excellence, research opportunities, and practical-oriented education. Many universities in Germany offer a wide range of programs taught in English, making it an attractive option for international students, including those from India. The quality of education, combined with the relatively lower tuition fees compared to other popular study destinations, has contributed to the increasing interest among Indian students.
Diverse Range of Courses:
Germany offers an extensive array of courses and programs across various disciplines, catering to the diverse interests and career aspirations of Indian students. From engineering and technology to business, humanities, and natural sciences, Indian students have a plethora of choices. Additionally, German universities emphasize practical training and internships, ensuring students gain valuable industry experience during their studies.
Affordable Education and Scholarships:
Compared to countries like the United States and the United Kingdom, Germany provides affordable education options for international students. Most public universities do not charge tuition fees or levy only nominal semester contributions, making higher education accessible to a broader spectrum of students. Moreover, several scholarships and funding opportunities are available specifically for Indian students, further easing the financial burden and incentivizing study in Germany.
Vibrant Research Environment:
Germany's commitment to innovation and research has resulted in a thriving academic environment, particularly in STEM fields. Indian students aspiring to pursue research or postgraduate studies find Germany an ideal destination due to its well-established research infrastructure, state-of-the-art laboratories, and collaboration opportunities with industry leaders. The prospect of contributing to groundbreaking research in renowned German institutions acts as a significant draw for Indian students.
Excellent Job Prospects:
Germany boasts a strong economy and a robust job market, offering ample opportunities for international students upon completion of their studies. The country encourages and supports international graduates in seeking employment and provides various visa options, such as the post-study work visa, enabling Indian students to gain practical work experience and build a successful career in Germany or elsewhere in Europe.
Most popular subjects for international students in Germany
Germany offers a wide range of courses across various disciplines, catering to the diverse interests and career aspirations of students. Here are some of the popular courses in Germany:
With its reputation for quality education and research opportunities, it is likely that Germany will continue to attract a growing number of Indian students in the coming years. So, if you are someone planning to study in Germany, then you can reach out to our country experts at bluehawks to know more about the application process and other necessary information. 
Feel free to book free counselling session for your higher education abroad.