Study in Australia – Colleges, Eligibility & Scholarships
September 22, 2023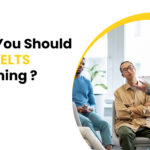 Why you should take IELTS Coaching?
September 22, 2023
Study in UK - Colleges, Eligibility & Scholarships
Studying in the UK offers a remarkable academic journey for students seeking education in world-renowned universities known for their exceptional academic standards and research contributions. According to data from the Ministry of External Affairs, the UK hosted 55,465 Indian students in 2022, reflecting its growing popularity among international students. Some UK universities, such as Imperial College London and University College London, have established enduring academic and research partnerships with Indian institutions, further enhancing their appeal. UK universities consistently achieve outstanding career outcomes for their graduates.
As per the 'What Do Graduates Do?' report by Prospects and AGCAS, career outcomes for first-degree graduates in the UK, 15 months after graduation, were as follows: 57.3% were employed full-time in the UK, 11.4% were working part-time in the UK, 10.6% were engaged in work and further studies, 9.2% pursued further education, 5.7% were involved in other activities, and 5.9% were either unemployed or preparing to begin work.
Why Choose the UK for Your Studies?
When making the life-changing decision to study abroad, students seek compelling reasons to select a study destination and institution from a multitude of options. Here are several reasons why you might consider the UK as your study destination:
Academic Excellence: The QS World University Rankings 2023 feature four UK universities in the top 10, including the University of Cambridge, the University of Oxford, Imperial College London, and University College London. The University of Oxford also holds the top position in the Times World University Rankings 2023. These rankings underscore the UK's commitment to delivering high-quality academics and research.

Research Prowess: In the latest Research Excellence Framework 2021 assessment, 157 UK universities demonstrated remarkable research quality, with 41% categorized as world-leading, 43% as internationally excellent, 14% as internationally recognized, and 2% as nationally recognized. UK universities are renowned for their significant research contributions, making the UK an attractive choice for those interested in pursuing research.

Student-Friendly Destination: In the academic year 2020-21, approximately 605,000 international students, including both EU and non-EU students, were enrolled in UK higher education institutions. India accounted for nearly 16% of all new enrollments, highlighting the UK's growing popularity as a study abroad hub.

Scholarships: UK universities offer an array of scholarships to international students. Prominent options include the International Scholarships Award, Commonwealth Scholarship and Fellowship, Chevening Scholarships, GREAT Scholarships, and Charles Wallace India Trust Scholarships, among others.

Cultural Enrichment: The UK is a captivating destination for exploring historical sites, attending music concerts, savoring diverse cuisines, and partaking in cultural festivals. UK universities have a rich heritage, and studying at these institutions provides an opportunity to become a part of this legacy.
Choosing the UK for your education promises not only academic excellence but also a transformative and culturally enriching experience.
Education System in UK
Education system in the UK comprises of five stages that include:
Early Years: Students up to 5 years of age can avail early years education and childcare in various state nursery schools, nursery classes and reception classes within primary schools.
Primary Education: It covers children from the age of 5 years to 11 years. This is further divided into two Key Stages. Key Stage 1 comprises of children from 5 years to 7 years of age and Key Stage 2 comprises of children from 7 years to 11 years of age.
Secondary Education: It covers students from the age of 11 years to 16 years. This is further divided into two Key Stages. Key Stage 3 comprises of students from 11 years to 14 years of age and Key Stage 4 comprises of students from 14 years to 16 years of age. At the end of this education, students usually take external examinations such as GCSE (General Certificate of Secondary Education) in England, Wales and Northern Ireland and Standard Grades in Scotland.
Further Education: It consists of students from 16 year to 18 years of age. It is post-compulsory education and covers non-advanced courses. These might include skill development, higher vocational education such as City and Guilds or Foundation Degree. This does not include university education.
Higher Education: Higher education is provided in colleges and universities and includes undergraduate and postgraduate degrees (includes Doctoral programmes).